In 2000 The Trust purchased 110 acres of land between Achmore and Braeintra.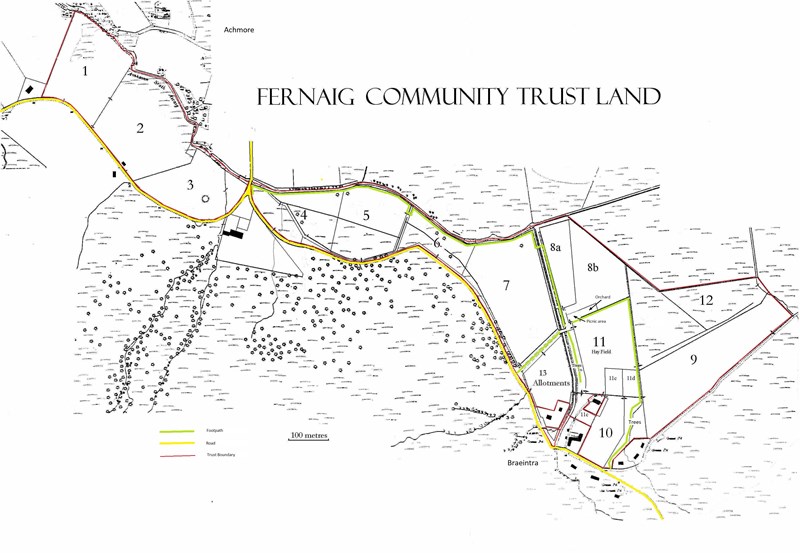 Small holdings / Fields – The Trust lets a number of fields as holdings to people in the community. Over the years these have been used for sheep, horses, cattle, pigs, hens, hay crops and horticulture. If any are available to rent they are advertised within the community.
The Trust is open to discussion about any land use, and has let spaces for a storage container and a chicken run.
Allotments are available to anyone in the community and neighbouring areas. The size of plot can be adjusted to suit you. The site is very basic, just a plot of land, but the soil is good, its fairly sheltered and there is water available at the periphery. Please get in touch if you're interested.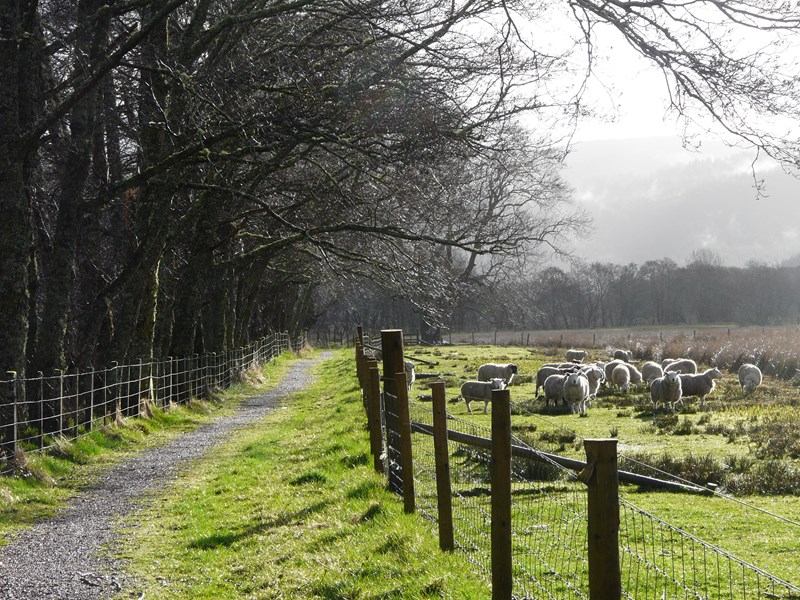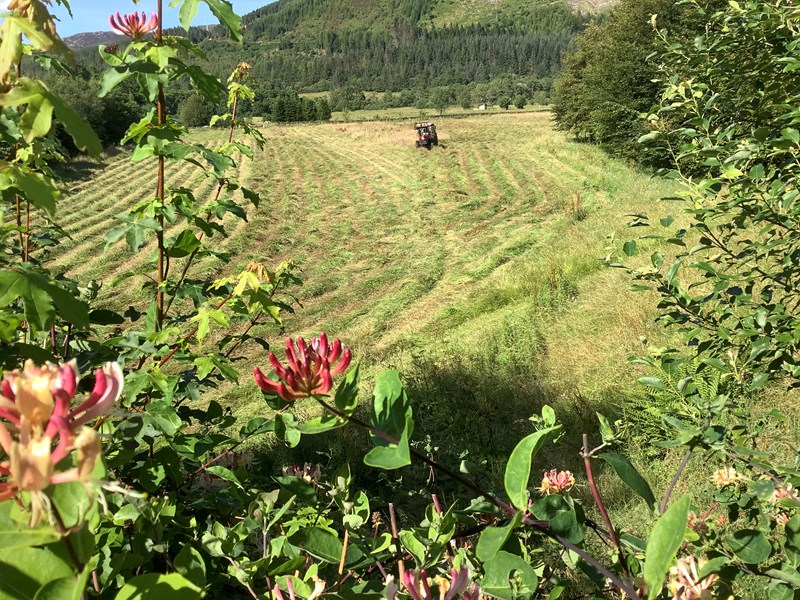 The Trust land features a very pleasant riverside path (in green on the map above) running from Achmore Bridge up to Braeintra. A walk down the quiet single track road makes it a circuit. About midway along the path is a picnic area with benches, and a small community orchard. You are very welcome to help yourself to any apples that are ready.
The woodland along the river has probably always been there, but there are also several other small areas of woodland on Trust land, planted by community members, some by a group of children in 2002.
The road and path margins and other unfenced patches of land host a range of plant and animal life including the Seer's Oak. This large tree, featured in 'The Heritage Trees of Scotland' published by Forestry Commission Scotland/The Tree Council, stands right by the road. The legend is that it would be a bad day for the area if two men could link arms around the tree,
In the 19th century various 'improvements' were made by land owner Sir Hugh Innes. These included many drainage ditches, which have proved to be of mixed success. One flat field has remained resolutely wet and has been left unlet as a biodiverse boggy heathland, home to orchids and sundew.
---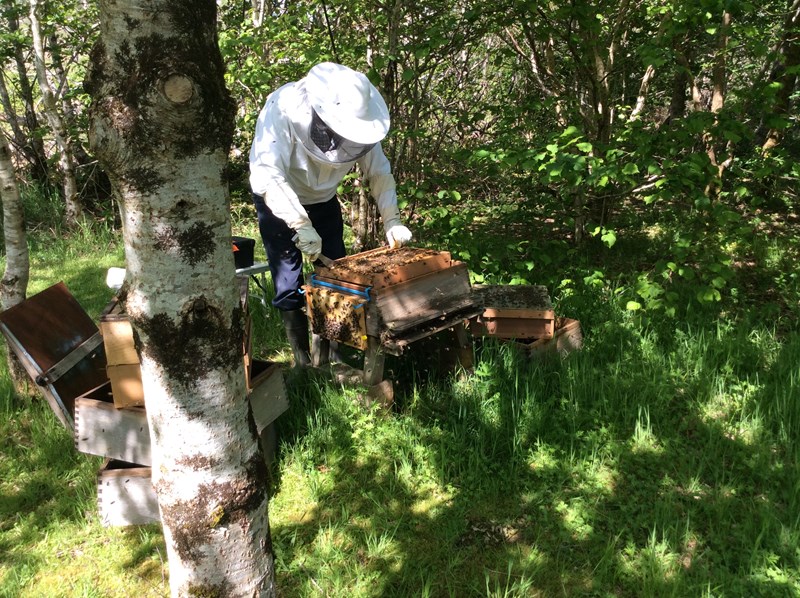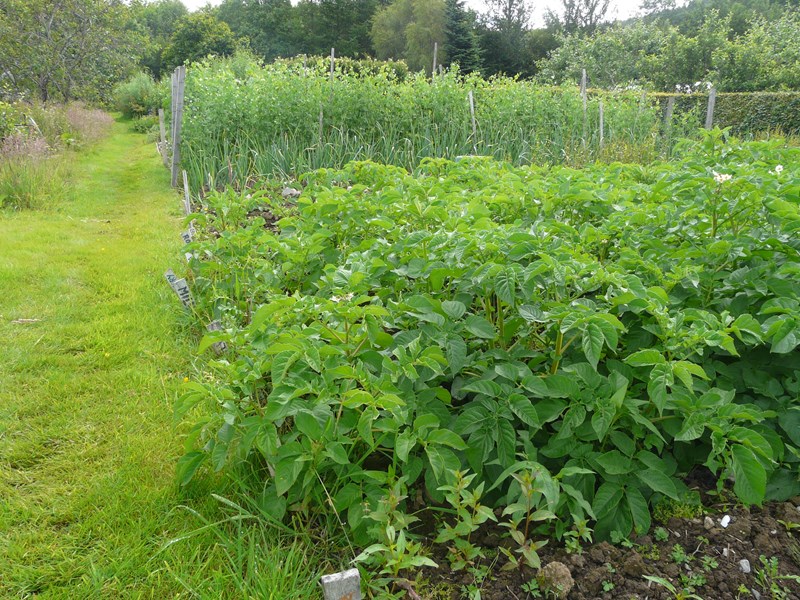 ---
---